MARINE
Port Angeles Boat Haven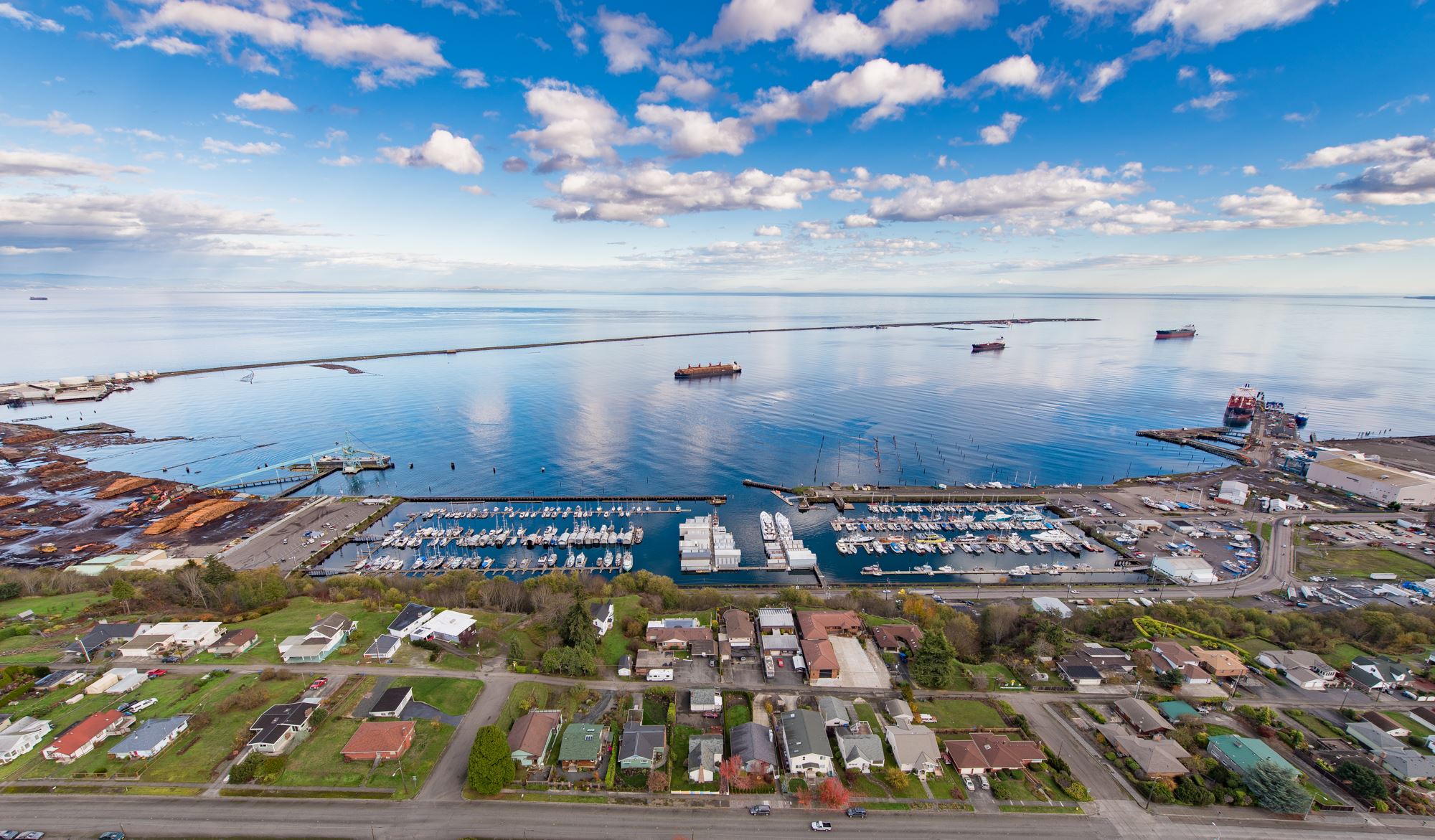 Boat Haven Overview
Closer to the Pacific Ocean than any other port on the Puget Sound, the Port Angeles Boat Haven is the best option for no-hassle access to all points north west. The Boat Haven offers moorage, electricity, refueling, haul-out facilities and on-site US Customs services.
Links: BMP, rules and regs, marina map
Hours of Operation:
Winter Hours
Monday through Friday, 8:00 AM to 5:00 PM
Saturday, 8:00 AM to 12:00 PM
Sunday, 10:00 AM to 12:00 PM
Summer Hours
7 days per week, 8:00 AM to 5:00 PM
PetroCard – Marine Fueling at Port Angeles Boat Haven
Reservations
For slip reservations please call Marina Office at (360) 457-4505
Amenities & Nearby Services
Fuel dock
Two-lane boat launch
Port Angeles Boat Yard
Pump-out stations
Restrooms and showers
Waste oil recycling centers
Wi-Fi – Contact the Harbormaster's office to pick up an access code for your slip. Free to paid marina tenants!
Work dock
Ample parking
Charter boat service
Provisioning
Safeway and several fine restaurants are all within five miles of the Boat Haven.  Swain's General Store is a mile east on 1st Street. WalMart is seven miles east on Highway 101.  The town of Sequim is 15 miles east with Costco, Home Depot and other businesses.
Fueling
The Boat Haven Fuel Dock offers gasoline, diesel and lubes. High and low volume pumps. USCG approved for regulated fuel transfers up to 20,000 gallons. Call for pricing (360) 457-4505.
Boat Maintenance
Platypus Marine operates a full service shipyard nearby with a 300-ton Marine Travelift. Private firms provide boat maintenance; there are several shipwrights working independently at the Boat Haven.  Other local marine services on-site or nearby include welding, mechanics, hydraulic services, fiberglass and wood repair, and painting.  Learn more about the Boat Yard here.
Electricity
Dockside power for guest moorage starts at $0.80 – $1.10/ft/day for 120V; 30, 50, and 100 AMP shore power is also available. Learn more about available electricity by calling the Harbormaster at 360-457-4505.
International Airport
William R. Fairchild International Airport is just minutes away from the Port Angeles Boat Haven. Its services include charter flights to Seattle, fueling, maintenance services, hangars, sheds and tie-downs. The airport can accommodate craft such as the Gulfstream IV-S, Cessna Citations and Lear jets. For more information about airport facilities, click here.
PABH Moorage Information
The Port Angeles Boat Haven provides monthly moorage for 410 pleasure and working craft, as well as guest moorage. The marina features moorage ranging from 24 – 50 foot (roughly seven -15 meters) slips and up to 200 feet (roughly 50 meters) broadside. The Boat Haven is dredged to 15 feet (MLLW).
Contact Us
Port Angeles Boat Haven, Harbormaster's Office
832 Boat Haven Drive
Port Angeles, WA 98362
Phone: 360-457-4505   
pamarina@olypen.com
Email PABH