The Port of Port Angeles was established by the State of Washington in 1923 as a public benefit for the citizens and businesses of Clallam County. Its mission is to support the local economy and to create jobs in industry through building critical infrastructure. This mission has been well served by the Port's location on a deep-water harbor, its strategic position on the Strait of Juan de Fuca, the industrial infrastructure to support marine and air transportation, and access to natural resources.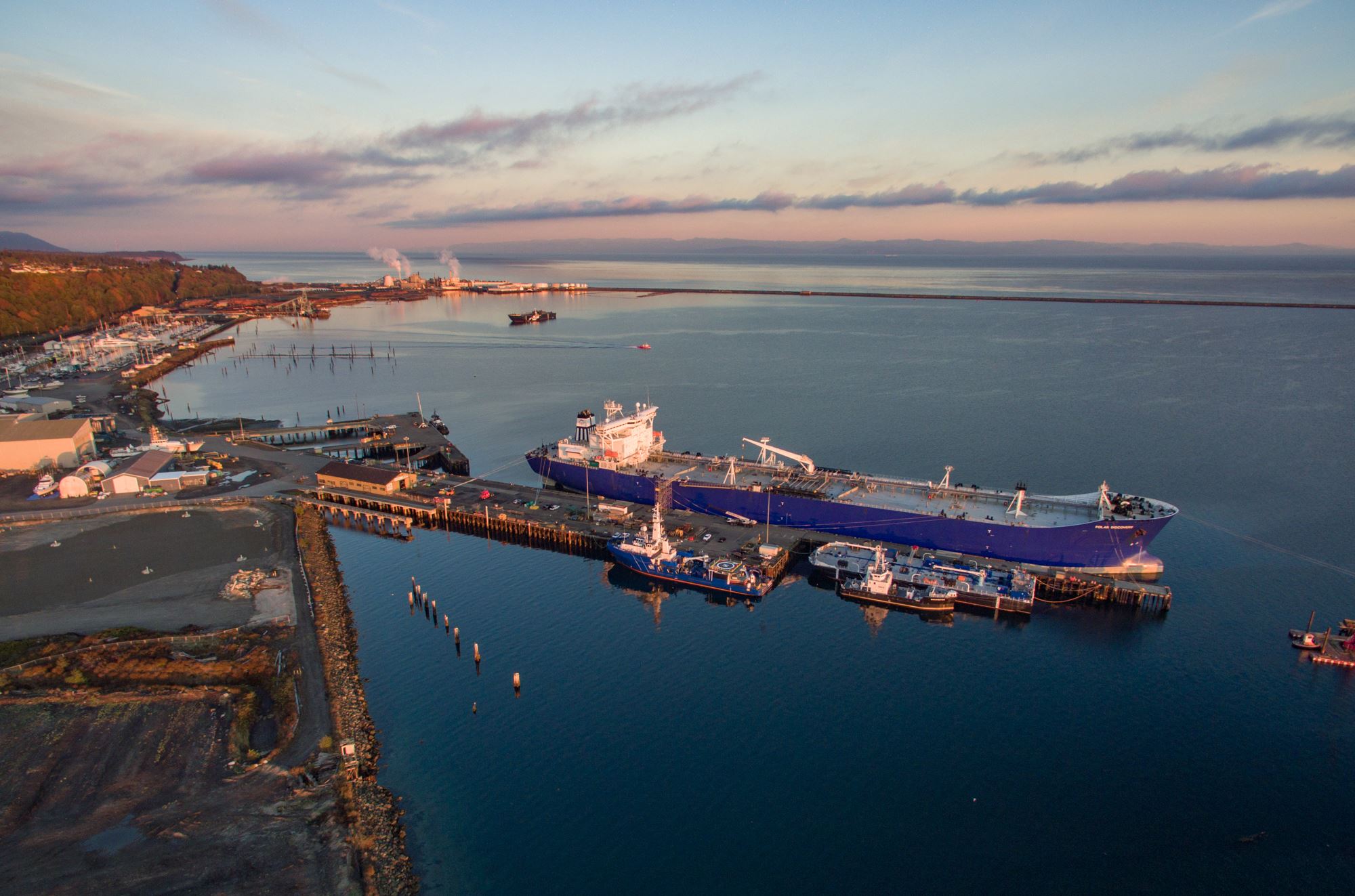 The Port of Port Angeles is the first full-service port available to ships coming into the Strait of Juan de Fuca, en route to the Puget Sound and points north. Three deep-water marine terminals (T-1, T-3 and T-7) can accommodate a variety of vessel types and can handle and store forest products, containers and heavy-lift project cargo. The Port also owns terminals used for ferry service and other marine-related activities.
The three industrial terminals supply services for vessels entering or exiting the Strait of Juan de Fuca with a variety of cargoes. The Port can handle a wide variety of other bulk, break-bulk and containerized cargoes inbound and outbound, for vessels from barges to super tankers.
Services include handling facilities for logs, umber, paper and pulp (outbound), and pulp, chemical, petroleum products and wood chips (inbound). Additional services and facilities include
Pilot services
Topside repair and overhaul services
Outfitting services
Fuel, lubes and bunkering
Provisioning
US customs and immigration
Cranes
Environmental services
More history and information about the Port's terminals can be found here.
Boat Launches
Information about the Port's boat launches can be found here for both the Port Angeles Boat Haven and John Wayne Marina.
Harbor Clean-up
To learn more about the Port's harbor clean-up efforts, please visit the Department of Ecology's website.
Ships in the Harbor
Please visit MarineTraffic.com to find information on ships coming and going in Port Angeles Harbor.